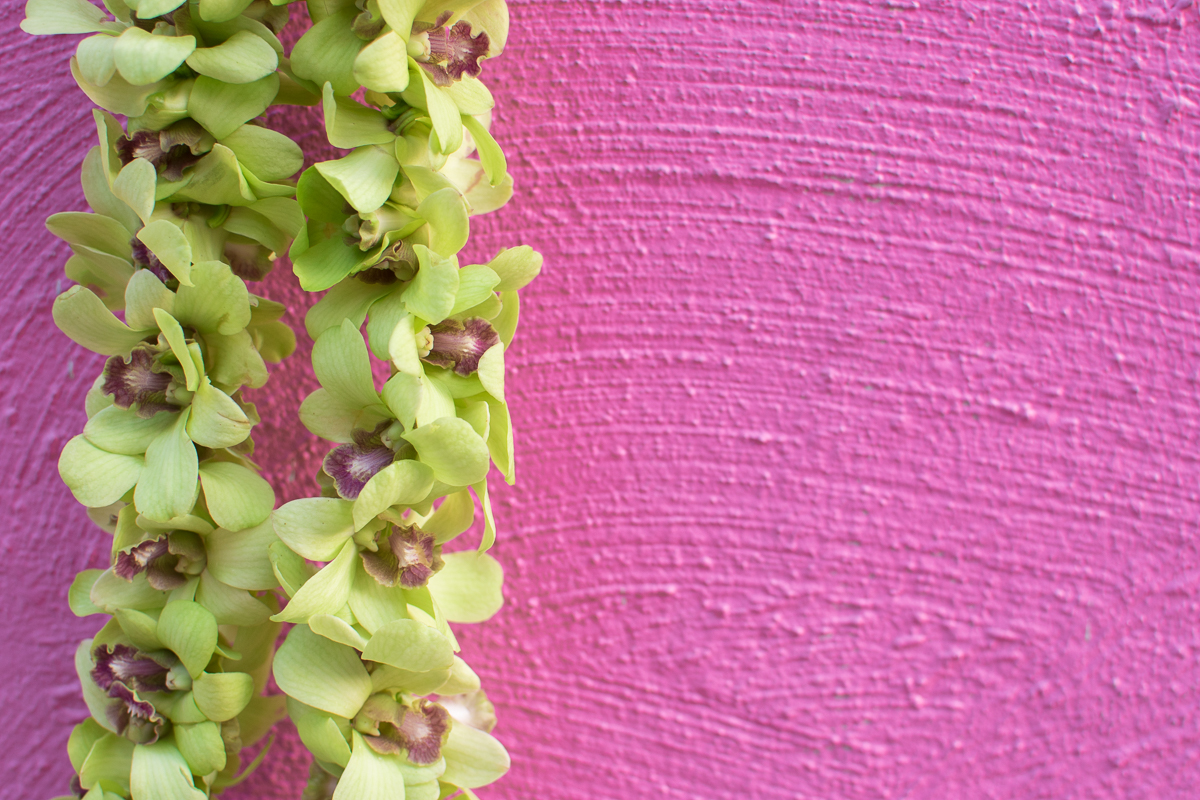 Double Orchid Lei

Our double orchid lei uses twice the blossoms and generates twice the attraction! This double orchid lei is known for its longevity, beauty, and exotic flair. Perfect for your special guest of honor, for any celebration or event. Available in different colors and mixed.
*Fresh flowers can only be shipped to 48 contiguous states in the U.S. Excludes Hawaii and Alaska.
Dendrobium orchids have been among Hawaii's most popular plants. They have since become the single most valuable commercial flower in Hawaii. Hawaiian Name: 'Okika
DURABILITY
Handle with care.
DIMENSIONS
Width: 1.5 inches in diameter. Length: Hangs about 18 inches from neck when worn (40 inches long before being tied).
CARE
Sprinkle with water and refrigerate in bag or container.